offshore inspection services
The UK already has the world's second largest installed offshore wind capacity at around 12 GW and is a key component of the UK Government's net zero strategy, with an ambitious target of achieving 50 GW installed capacity by 2030 and potentially more than 100 GW by 2050. As Government and industry continues to advance the UK offshore wind capability, new and scalable technologies such as Lilypad are required to inspect, maintain and ensure the efficiency of wind turbines while also minimising costs to energy users.
Our mission is to provide safe, efficient inspection services for offshore wind farms using resident autonomous UAVs, optimising operations and maintenance with reliable data whilst enabling sustainable industry growth. A ground-breaking ecosystem of multiple resident autonomous Beyond Visual Line of Sight (BVLOS) Uncrewed Aerial Vehicles (UAVs). Lilypad utilises artificial intelligence and navigational sensors to create a world-leading integrated capability, providing dynamic and on-demand offshore inspection services.
ALTERNATIVE INSPECTION Payloads
Gremsy Pixy S
Sony A7RIV Gimbal
Automated and Modular XM8
Battery Pack Dock
Comprehensive
Onboard Processing
Lightware SF000/B
Collision Avoidance
FLIR Firefly 360
Array Camera
FLIR Firefly 360
Array Camera
Integrated Datalink
Antennas in Landing Gear
Dimensions
Maximum Take-Off Weight
Maximum Payload
Flight Duration
Maximum Flight Altitude
Maximum Flight Range
Maximum Speed
Operating Temperatures
730mm x 730mm x 400mm
18kg
Up to 6kg
Up to 55mins
3,500m (11,400ft)

Up to 40km
Up to 80kph
-19ºc to +55ºc
TRUSTED AVIONICS SUPPLIERS »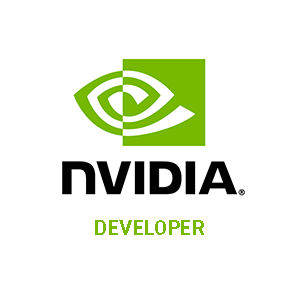 The Lilypad UAS features extensive onboard processing capabilities. Utilising a 16 core Intel I7 data processing unit, it allows for an unprecedented real time autonomous navigation and data analysis capability. ISS has integrated this capability into the SENSUS ecosystem with performance in mind. As part of the processing infrastructure, extensive cooling features have been added to ensure the system remains operational even in the most extreme conditions.
Networking between modules and payloads are facilitated via the high-speed gigabit onboard network. Combining this system with an IP based datalink, the UAV becomes a flying node on the users network, acting just like any other workstation or terminal. Real time analytics and decision making can then be achieved, or raw data routed to an additional end point.