The Sensus L is a rugged, reliable, and intelligent UAV with LiPo or H2 power options. The modular system is designed for universal acceptance of different payloads.
It is especially suited for complex, multi-sensor, data fusion tasks, where data needs to be processed and delivered in real time. Utilising its unique central payload interface plus front and rear rails, it can take three large sensors up to a total payload go 25kg. Options for combining multiple sensors during a single mission make it an extremely powerful data harvesting tool.
The aircraft structure is designed, manufactured, and built in house at ISS Aerospace. The core hull comprises of 3D printed Nylon with chopped carbon fibre strands. Key components are further reinforced with either continuous carbon fibre, fibreglass, or Kevlar using our Markforged Mark Two printers. We also machine all our own carbon fibre sheet materials. Structures are held together with a combination of aerospace grade Tappex inserts and K-Nut anchor and floating anchor nuts. Fixings are with marine grade stainless steel or aerospace grade Aluminium/Titanium.
hydrogen or lithium polymer power sources
Sensus has two options available for its power source. It can run on traditional Lithium Polymer batteries. But also, has been designed for use with the Intelligent Energy 2400w Hydrogen fuel cell, and is available from ISS Aerospace in this configuration with integrated fuel cell, regulator, and Hydrogen cylinder. Depending on which options and payload you choose the flight time can be extended up to a total of 150 minutes.
Propulsion and payload options can be varied, with multiple subsets depending on the power source, Lithium Polymer or Hydrogen. The battery version of Sensus 8 can take up to a 25kg payload. Whilst the Hydrogen version 6-8.5kg depending on chosen option.
Onboard Nvidia
and Intel Processor
Ballistic Parachute
Recovery System
Front and Rear
Payload Rails
Central Universal Payload Dock
Dimensions
Maximum Take-Off Weight
Maximum Payload
Flight Duration
Maximum Flight Altitude
Maximum Flight Range
Maximum Speed
Operating Temperatures
1,100mm x 1,100mm x 700mm
38kg
Up to 25kg
Up to 150mins
3,500m (11,400ft)
Up to 40km
Up to 25m/s
-19ºc to +55ºc
TRUSTED AVIONICS SUPPLIERS »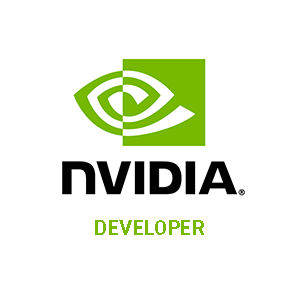 The  SENSUS range of UAS feature extensive onboard processing capabilities. Combining the power of the Nvidia Orin AGX Ai board and Intel NUC Extreme I9 data processing unit, it allows for an unprecedented real time autonomous navigation and data analysis capability. ISS has integrated this capability into the SENSUS ecosystem with performance in mind. As part of the processing infrastructure, extensive cooling features have been added to ensure the system remains operational even in the most extreme conditions. 
Networking between modules and payloads are facilitated via the high speed gigabit onboard network. Combining this system with an IP based datalink, the UAV becomes a flying node on the users network, acting just like any other workstation or terminal. Real time analytics and decision making can then be achieved, or raw data routed to an additional end point.